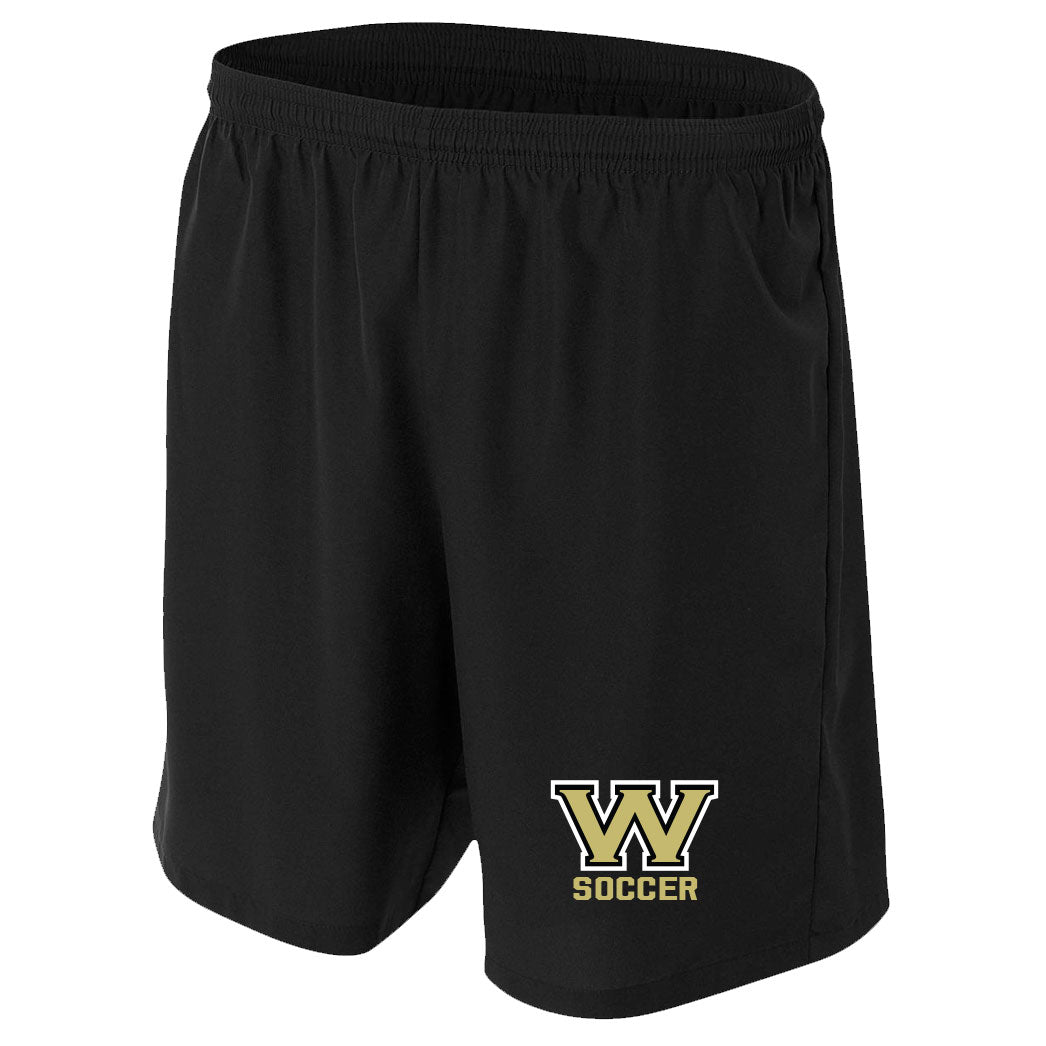 WESTVIEW SOCCER LOGO 7" MENS SOCCER SHORT
Elevate Your Game with 7" Mesh Soccer Shorts
Experience peak performance on the field with our 7" Mesh Soccer Shorts. These shorts are crafted from 100% woven polyester, offering lightweight, year-round protection against the elements. Their exceptional moisture-wicking properties keep athletes dry and comfortable in all weather conditions, ensuring you're always at the top of your game.
Key Features:
Lightweight and Durable: Made from 100% woven polyester, these shorts weigh just 3 ounces per square yard, providing excellent protection without sacrificing mobility.
Stay Dry and Comfortable: With superior moisture-wicking technology, our shorts ensure you remain comfortably dry, allowing you to perform at your best, rain or shine.
Odor-Resistant: Bid farewell to unwanted odors as these shorts are designed to resist unpleasant smells, keeping you fresh during intense matches.
Stain Release: No need to worry about grass stains or dirt; our shorts are equipped with stain-release technology for effortless cleanup.
7" Inch Inseam: Striking the ideal balance between freedom of movement and coverage, these shorts feature a 7-inch inseam.
Our 7" Mesh Soccer Shorts are more than just sportswear; they're your trusted companion on the field. Whether you're playing under the scorching sun or in drizzling rain, these shorts offer the perfect blend of comfort, protection, and style. Elevate your soccer experience with this exceptional gear.
Please note that all items are produced upon ordering to ensure the highest quality and customization. We kindly request your patience as we strive to fulfill your order within 2-3 weeks. This timeframe allows us to meticulously prepare and ship your items to ensure they meet your expectations. We appreciate your understanding and are dedicated to delivering a product that you'll be thrilled with.
Thanks for dropping by. Just a quick heads-up: we're all
about making sure you're super happy with your purchase. That's why we've got a policy in place where all sales are final – no returns or exchanges, but don't worry, we're here to guide you!
If you're a fan of a perfect fit (who isn't?), make sure to
give our size chart a peek before making up your mind. It's like having a fitting room right at your fingertips!
Got questions buzzing around your head? Feel free to shoot us an email before completing your order. We're here to make sure everything's
crystal clear before you hit that checkout button.
ALL SALES FINAL
For more information, please click here.