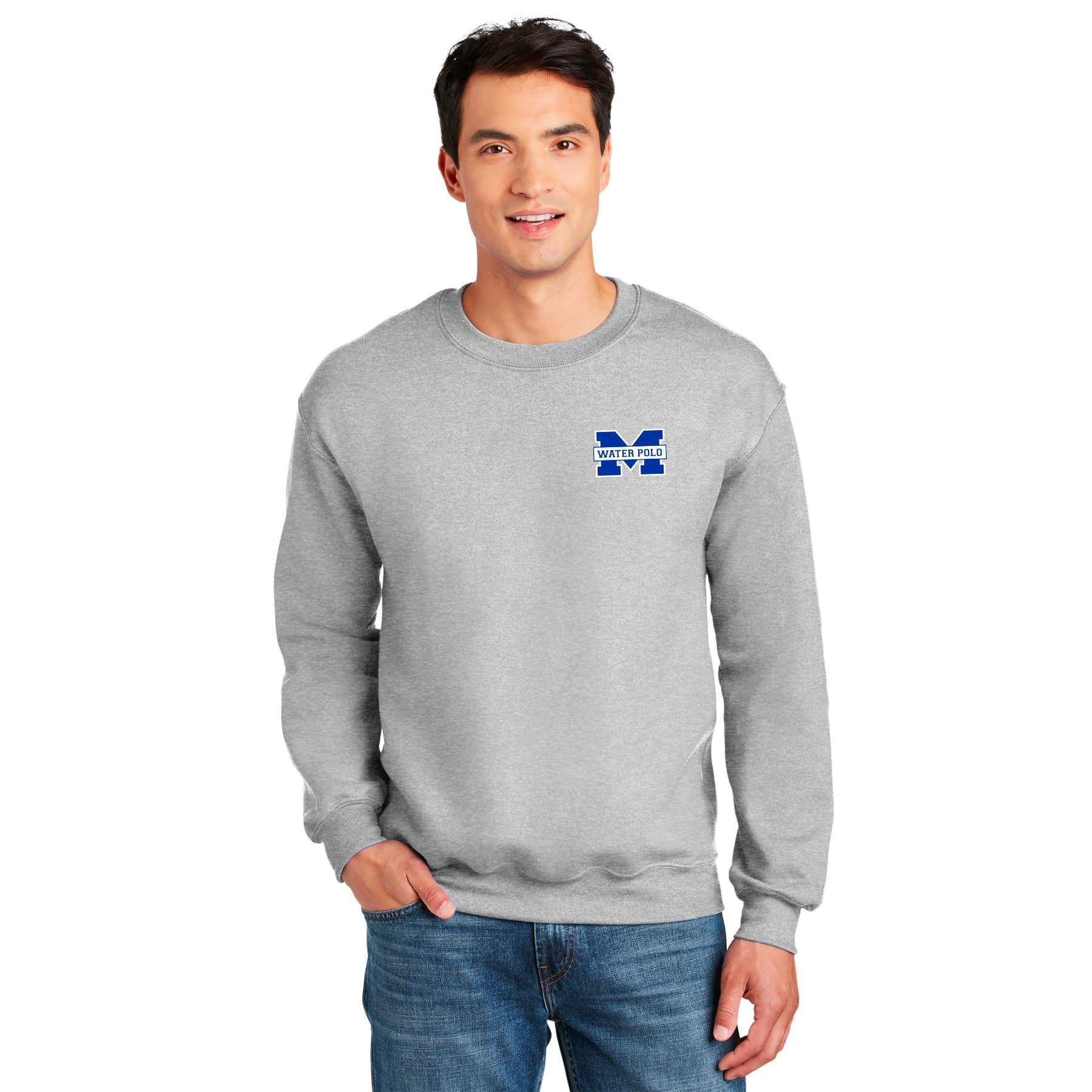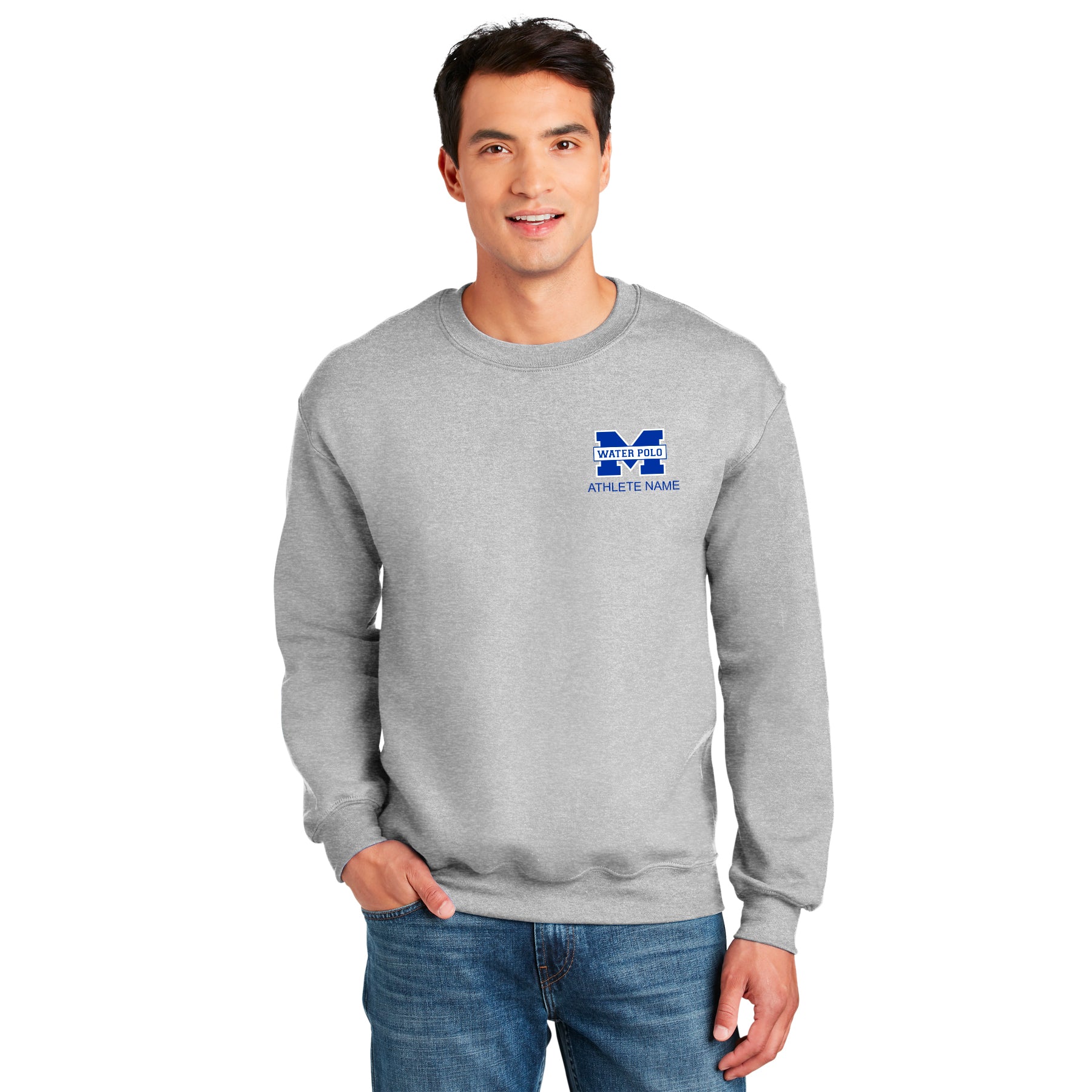 MIRA MESA WATER POLO SPIRIT PACK EMBROIDERED LOGO DRYBLEND CREWNECK SWEATSHIRT
Introducing the DryBlend Crewneck Sweatshirt
The perfect blend of style and functionality to keep you comfortable in any situation.
Key Features:
Moisture-Wicking: Crafted from a 9-ounce, 50/50 cotton/polyester blend, this sweatshirt is designed to keep you dry and comfortable. The moisture-wicking properties ensure that sweat is efficiently pulled away from your body, making it ideal for both active wear and everyday use.
Tearaway Label: For your convenience, we've included a tearaway label. Say goodbye to scratchy, bothersome tags and enjoy uninterrupted comfort.
Durability: This sweatshirt is built to last with double-needle stitching at the waistband and cuffs. It can withstand the rigors of daily wear, maintaining its quality and appearance over time.
Enhanced Fit: The 1x1 rib knit with spandex in the collar, cuffs, and waistband provides a secure, comfortable fit. It ensures that your sweatshirt retains its shape and keeps you cozy.
The DryBlend Crewneck Sweatshirt is a versatile addition to your wardrobe, suitable for various occasions. Whether you're staying active or simply seeking comfort, this sweatshirt has got you covered. Enjoy the perfect balance of style and performance with this essential piece of clothing.
Please note that all items are produced upon ordering to ensure the highest quality and customization. We kindly request your patience as we strive to fulfill your order within 2-3 weeks. This timeframe allows us to meticulously prepare and ship your items to ensure they meet your expectations. We appreciate your understanding and are dedicated to delivering a product that you'll be thrilled with.
Thanks for dropping by. Just a quick heads-up: we're all
about making sure you're super happy with your purchase. That's why we've got a policy in place where all sales are final – no returns or exchanges, but don't worry, we're here to guide you!
If you're a fan of a perfect fit (who isn't?), make sure to
give our size chart a peek before making up your mind. It's like having a fitting room right at your fingertips!
Got questions buzzing around your head? Feel free to shoot us an email before completing your order. We're here to make sure everything's
crystal clear before you hit that checkout button.
ALL SALES FINAL
For more information, please click here.