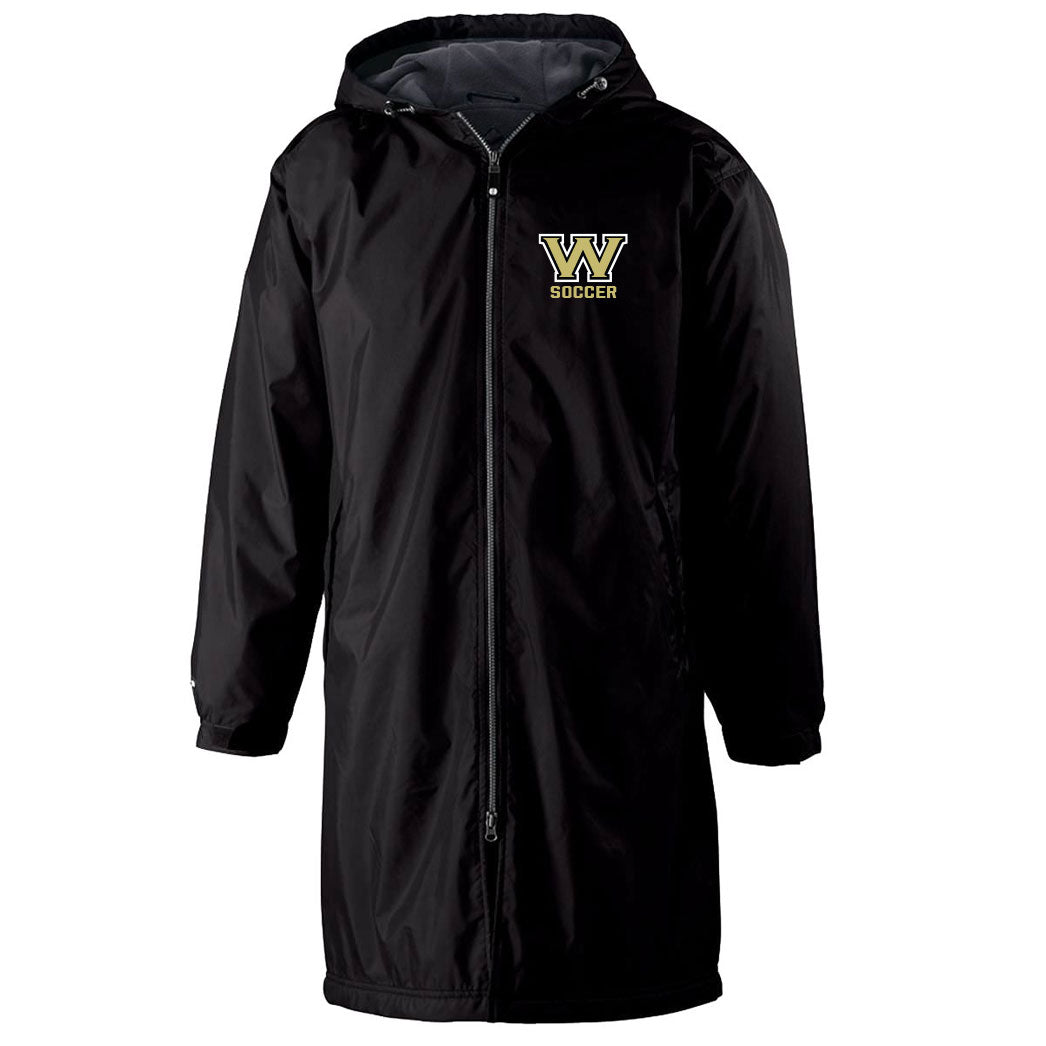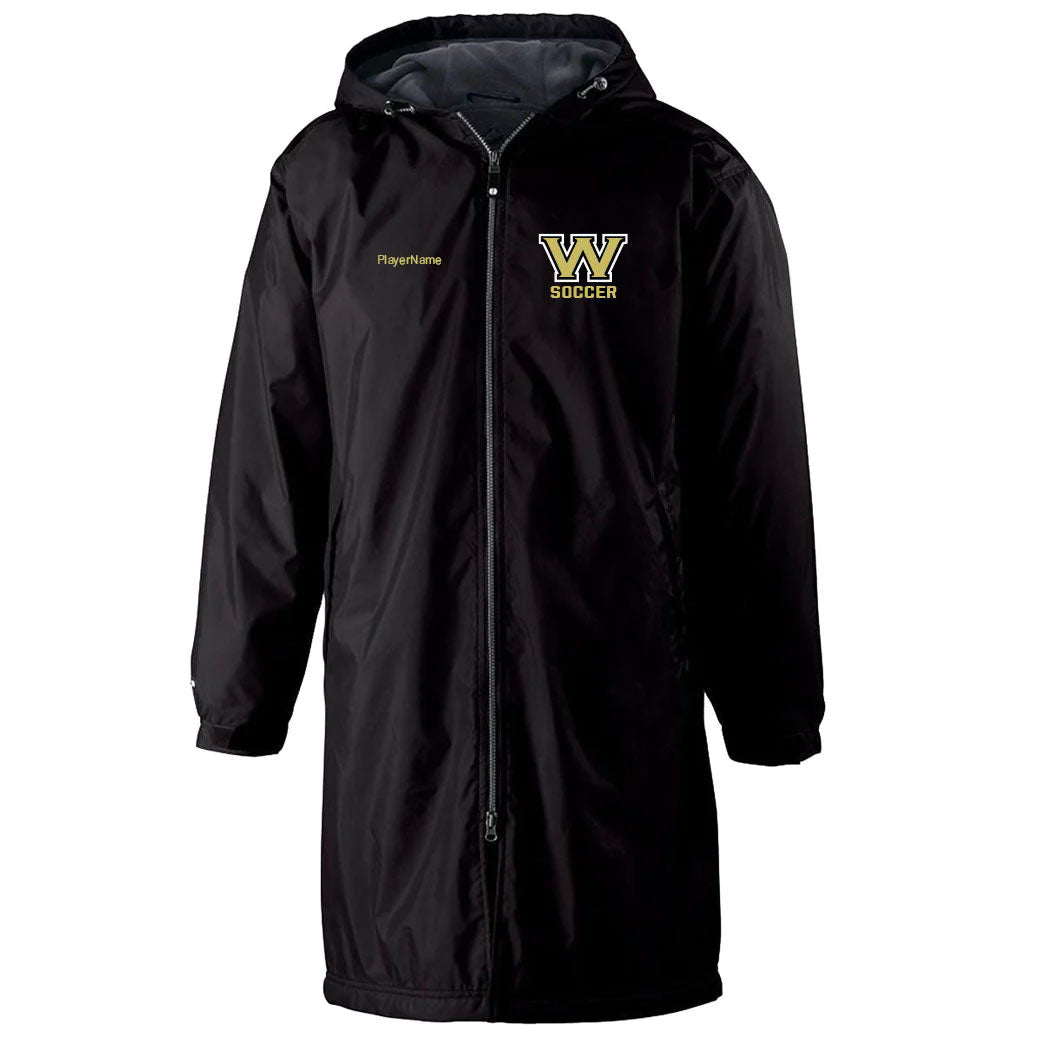 WESTVIEW SOCCER LOGO HOLLOWAY CONQUEST JACKET
Don't let bad weather keep you on the sidelines. The Conquest Jacket by Holloway puts you back in action, no matter the forecast. This medium weight jacket provides a durable wind and water weather barrier. This water-resistant jacket will keep you warm and comfortable.
Duraweav fabric has a smooth nylon surface and medium weight to provide a durable weather barrier
Anti-pill microfleece and quilted nylon lining
Woven label
Two-way front zipper
Adjustable 3-piece hood with eyelets and concealed cord locks
Knee length for optimal warmth and coverage
Set-in sleeves
Front right chest media pocket with inside hidden cord port
Front pockets with microfleece lining
Elasticized hook and loop fastener cuffs
Open bottom
Wind/Water-resistant
Please note that all items are produced upon ordering to ensure the highest quality and customization. We kindly request your patience as we strive to fulfill your order within 2-3 weeks. This timeframe allows us to meticulously prepare and ship your items to ensure they meet your expectations. We appreciate your understanding and are dedicated to delivering a product that you'll be thrilled with.
Thanks for dropping by. Just a quick heads-up: we're all
about making sure you're super happy with your purchase. That's why we've got a policy in place where all sales are final – no returns or exchanges, but don't worry, we're here to guide you!
If you're a fan of a perfect fit (who isn't?), make sure to
give our size chart a peek before making up your mind. It's like having a fitting room right at your fingertips!
Got questions buzzing around your head? Feel free to shoot us an email before completing your order. We're here to make sure everything's
crystal clear before you hit that checkout button.
ALL SALES FINAL
For more information, please click here.