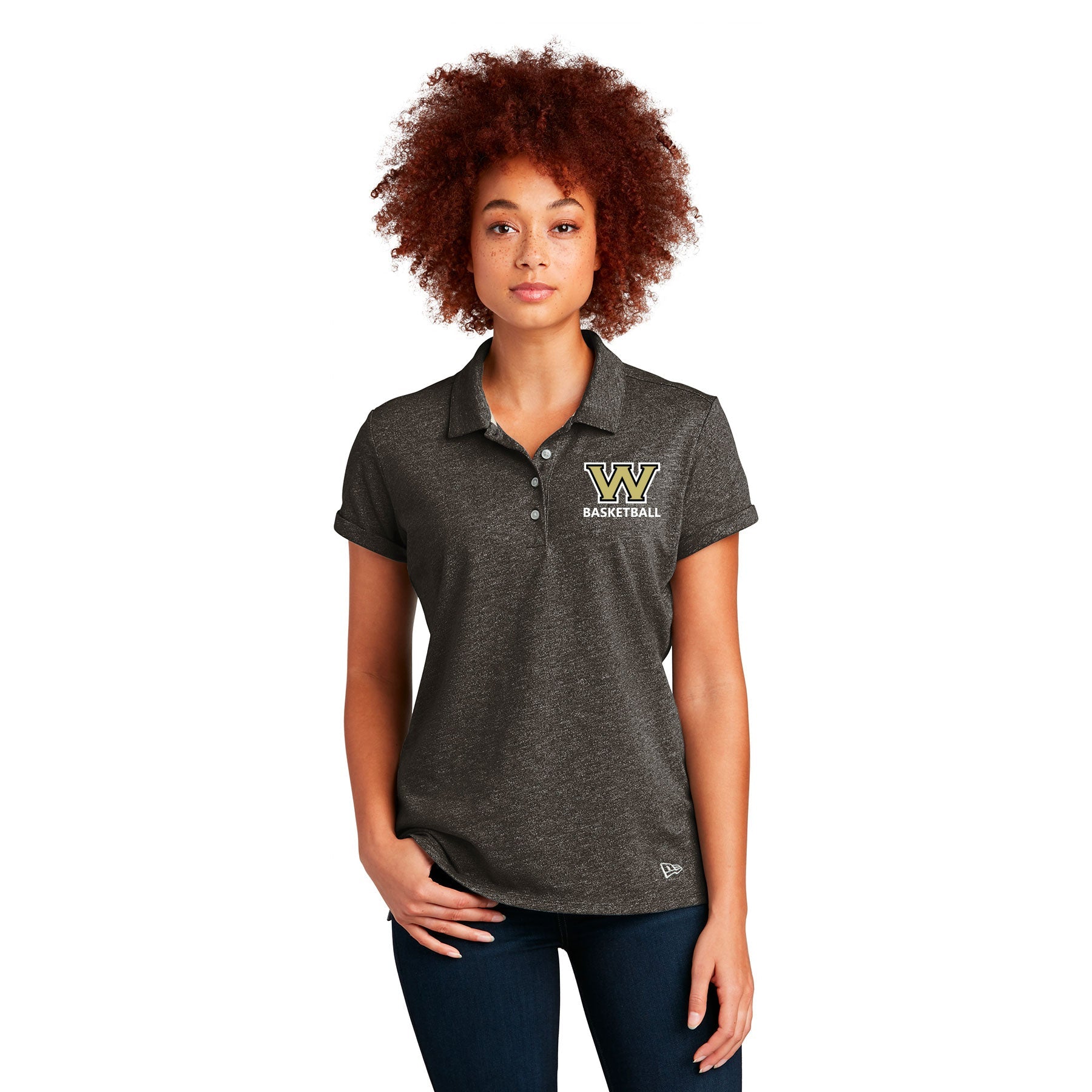 WOLVERINE BASKETBALL LEFT CHEST BLOCK NEW ERA WOMEN'S SLUB TWIST POLO - EMBROIDERED
New Era puts a twist on the traditional polo with this slub style thatÍs super soft and has depth and texture.
6-ounce, 60/40 cotton/poly slub jersey
Self-fabric collar
Natural-colored twill neck taping
Elongated 4-button placket
Rolled and tacked sleeves
Side vents
Embroidered New Era flag logo at hem
Drop tail hem
Please note that all items are produced upon ordering to ensure the highest quality and customization. We kindly request your patience as we strive to fulfill your order within 2-3 weeks. This timeframe allows us to meticulously prepare and ship your items to ensure they meet your expectations. We appreciate your understanding and are dedicated to delivering a product that you'll be thrilled with.
Thanks for dropping by. Just a quick heads-up: we're all
about making sure you're super happy with your purchase. That's why we've got a policy in place where all sales are final – no returns or exchanges, but don't worry, we're here to guide you!
If you're a fan of a perfect fit (who isn't?), make sure to
give our size chart a peek before making up your mind. It's like having a fitting room right at your fingertips!
Got questions buzzing around your head? Feel free to shoot us an email before completing your order. We're here to make sure everything's
crystal clear before you hit that checkout button.
ALL SALES FINAL
For more information, please click here.