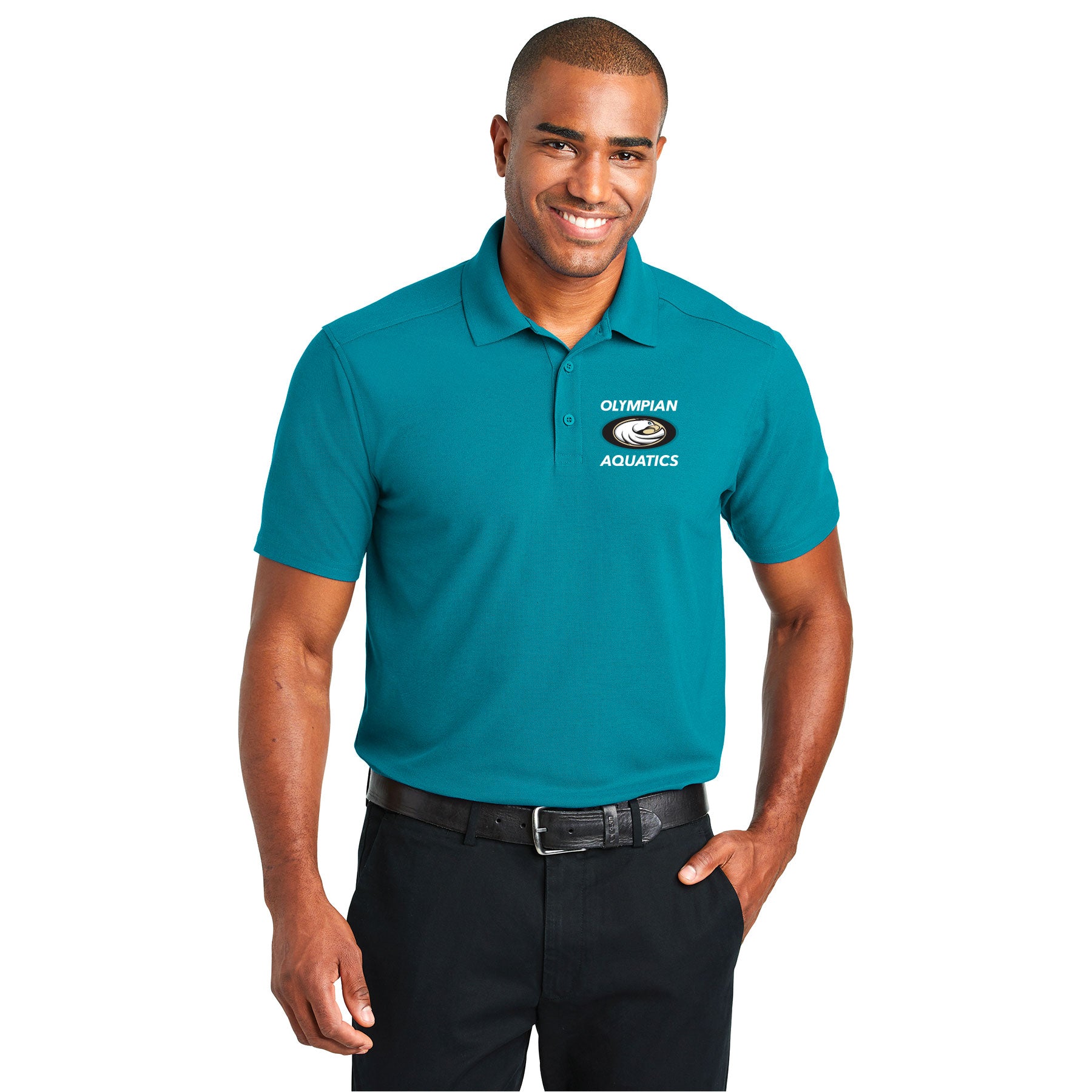 OLYMPIAN STACKED AQUATICS PERFORMANCE PIQUE POLO
Introducing our EZPerformance Pique Polo Ð where style, comfort, and practicality unite to simplify uniforming. These value-priced polos are not only versatile but also moisture-wicking, ensuring you stay cool and dry throughout the day. Plus, they seamlessly coordinate with our beloved EZCotton¨ Polos for a polished and unified look.
Constructed from premium materials, this polo is crafted from 6.2-ounce, 100% spun polyester pique, providing a lightweight and breathable feel. In the case of the white option, we've used a slightly heavier 7.4-ounce, 100% spun polyester pique for added opacity.
The flat knit collar adds a touch of sophistication to your appearance, making it suitable for a range of settings. We've gone the extra mile for your comfort by including a heat transfer label, ensuring a tag-free experience.
The 3-button placket with dyed-to-match buttons not only enhances the shirt's aesthetics but also offers practicality. Open hem sleeves provide ease of movement and add to the overall comfort and style of this polo.
Discover the perfect blend of performance and style with our EZPerformance Pique Polo, making uniforming a breeze while keeping you looking and feeling your best.
Please note that all items are produced upon ordering to ensure the highest quality and customization. We kindly request your patience as we strive to fulfill your order within 2-3 weeks. This timeframe allows us to meticulously prepare and ship your items to ensure they meet your expectations. We appreciate your understanding and are dedicated to delivering a product that you'll be thrilled with.
Thanks for dropping by. Just a quick heads-up: we're all
about making sure you're super happy with your purchase. That's why we've got a policy in place where all sales are final – no returns or exchanges, but don't worry, we're here to guide you!
If you're a fan of a perfect fit (who isn't?), make sure to
give our size chart a peek before making up your mind. It's like having a fitting room right at your fingertips!
Got questions buzzing around your head? Feel free to shoot us an email before completing your order. We're here to make sure everything's
crystal clear before you hit that checkout button.
ALL SALES FINAL
For more information, please click here.