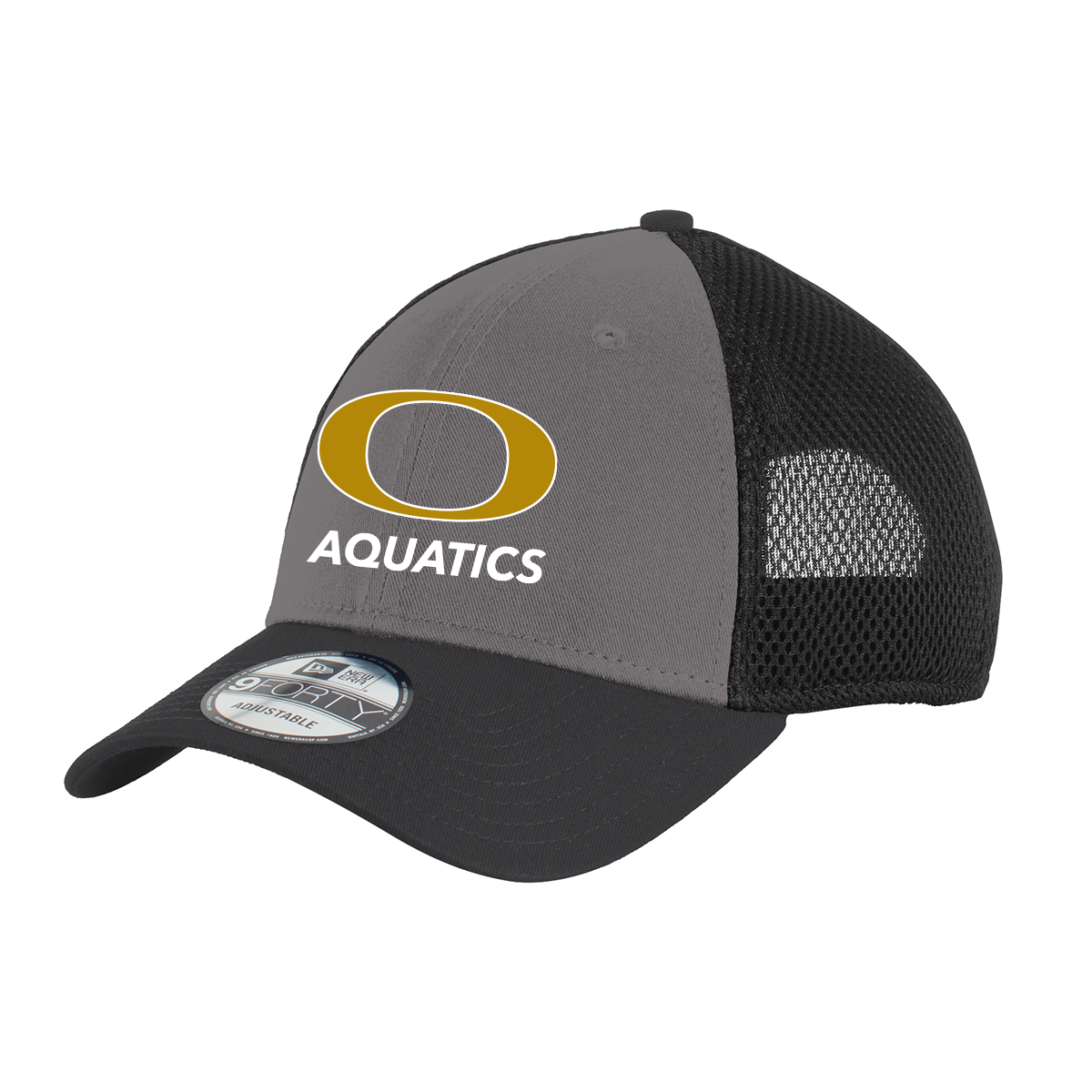 OLYMPIAN NEW ERA SNAPBACK CONTRAST FRONT MESH CAP
Elevate your style and comfort with the New Era Snapback Contrast Front Mesh Cap. This cap is not just a fashion statement; it's designed to keep you cool while looking cool.
Key Features:
Premium Materials: Crafted with care, this cap features 100% cotton in the front two panels for a classic look and feel. The mid and back panels are made of 100% polyester Spacer Mesh, ensuring optimal ventilation to keep you comfortable even on the hottest days.

Structured and Mid-Profile: The cap is structured for stability and boasts a mid-profile design, striking the perfect balance between a sporty look and comfortable fit.

Adjustable Snap Closure: With a 7-position adjustable snap closure, you can customize the fit to your liking, ensuring it stays securely in place throughout your adventures.

9FORTY FIT: This cap offers a collegiate look with its adjustable closure, contoured crown, and pre-curved visor. It combines the stability of a structured cap with the classic cap shape, making it a versatile addition to your wardrobe.
Whether you're hitting the streets or heading out for a day in the sun, the New Era Snapback Contrast Front Mesh Cap is your go-to accessory. It not only adds a touch of style but also provides superior comfort and ventilation, making it an ideal choice for any occasion. Stay cool, look cool, and stand out from the crowd with this remarkable cap.
Please note that all items are produced upon ordering to ensure the highest quality and customization. We kindly request your patience as we strive to fulfill your order within 2-3 weeks. This timeframe allows us to meticulously prepare and ship your items to ensure they meet your expectations. We appreciate your understanding and are dedicated to delivering a product that you'll be thrilled with.
Thanks for dropping by. Just a quick heads-up: we're all
about making sure you're super happy with your purchase. That's why we've got a policy in place where all sales are final – no returns or exchanges, but don't worry, we're here to guide you!
If you're a fan of a perfect fit (who isn't?), make sure to
give our size chart a peek before making up your mind. It's like having a fitting room right at your fingertips!
Got questions buzzing around your head? Feel free to shoot us an email before completing your order. We're here to make sure everything's
crystal clear before you hit that checkout button.
ALL SALES FINAL
For more information, please click here.